---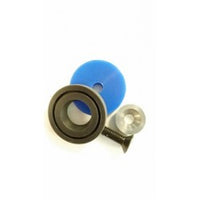 Convert your old leather piston seals easily with a simple pop-on, precision machined conversion kit.
DiY and choose between our ProSEAL25mm permanently lubricated moly filled, or our high performance O-ring piston seal adjustable by changing the O-ring size if needed!
25MM Bore-Air Gun Compatiblilty:
Anschutz with screwed piston seal
Diana with leather piston seal
Falke with screwed piston seal
Gamo 
May also fit and perform on other air rifles with 25mm compression tube cylinder and screw on piston seal!