---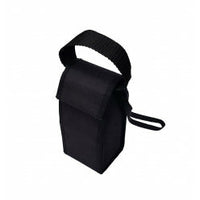 Quality and very durable case for ballistic chronograph Air Chrony MK3. The chronograph may stay covered even during shooting, you just adjust both front and rear flaps in the open position then start the measurements.
This high quality case protects your chronograph against the elements and helps to avoid mechanical damages as well.
Package contents:
1 pc  Air Chrony MK3 Case
We recommend to use only genuine accessories.