---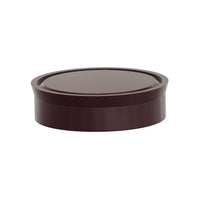 Replacement piston seal for HW45/Beeman P1. Also fits HW25.
NEW LOW FRICTION DESIGN NOW WITH FRONT PARACHUTE GROOVE FOR BETTER PERFORMANCE
NEW PURPLE MATERIAL IS MOLYBDENUM DISULFIDE IMPREGNATED AND PERMANENTLY LUBRICATED
HAS 1.5 TIMES THE LIFE OF PREVIOUS RED MATERIAL AND IS RATED TO 1000 BAR
WEIHRAUCH HW 25 45 PISTON SEAL
22.08MM TOTAL OVERALL DIAMETER SEALING EDGE
CUT AWAY TO THE PISTON WITH FOR REDUCED FRICTION
QUALITY CNC MACHINED UNKIKE THE HARD PTFE FACTORY SEAL.