---
Sale
With the Axeon NightVue you can turn your standard porro and roof prism binoculars into budget-friendly night vision. It turns your daylight only binos into an optic that can be used around the clock.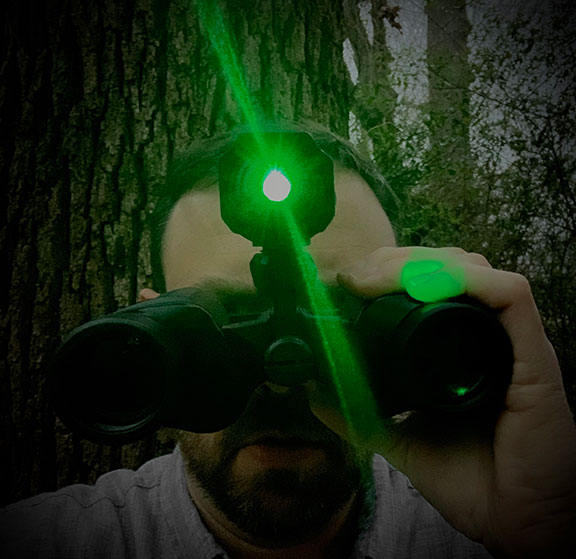 The Axeon Optics NightVue lets you use your binoculars for precise long-distance viewing at night! It employs advanced green laser light technology that allows you to precisely identify an object or animal during low light conditions at distances out to 250 meters. The powerful 520 nm yet eye-safe green laser illuminator of the NightVue is the ultimate night vision solution at an affordable price.
The NightVue fits many of the common binoculars offered by your favorite outdoor retailers and is USB rechargeable so you can be sure it's charged an ready whenever you need to see what's lurking in the night. Each unit comes with a charging cord and plug-in charger.
The green laser beam adjusts with the easy turn of a wheel on top of the until. A small beam focuses and intense light on the subject while the larger beam allows you to see at a wider diameter. 
Add to regular binoculars so they can be used at night

 R

echargeable, USB charger and cord included

Uses Green Laser Technology for clear sight picture at a distance

Penetrates fog

Fits most porro and roof binoculars

Comes with two different screws for easy installation

Easily adjust so laser aligns with sight picture

Weighs just 1/2 pound

Easy wheel adjust to size the green laser beam

Field of View at 100 yards stretches 13 ft in diameter

520 nm green laser

Water-resistant, weatherproof housing